Join us on Thursday, July 7 at 7pm ET to hear guest Dr. Christine Folch of Duke University talk about the Binational Itaipú Dam and the significance of the renegotiations of the treaty between Paraguay and Brazil set to expire in 2023. Currently in Paraguay, Dr. Folch is leading a team of student researchers who offer policy recommendations to the Paraguayan public, government, and energy sector on how hydroelectricity can shape and guide sustainable development. Dr. Folch is an expert in the field of energy policy in Latin America and is the author of the book: Hydropolitics: The Itaipu Dam, Sovereignty, and the Engineering of Modern South America, (2019) available from Princeton University Press.
The event will start around 7pm ET and conclude around 8pm ET. Feel free to stick around until 8:30pm ET to meet and greet with the Friends of Paraguay network.
You do not have to be a current dues paying member of Friends of Paraguay to attend. If you are interested in becoming a member today, click "Join or Add Affiliates" at the top of the screen to join the National Peace Corps Association (or log in as an existing member) and select Friends of Paraguay as your affiliate group.
Have a question about the event, or a suggestion for who we should highlight next? Send us an email at communications@friendsofparaguay.org.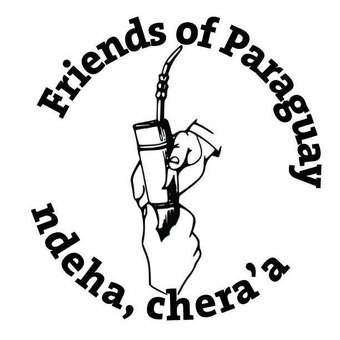 Zoom link to be shared upon registration